A light blue stone with a very light and airy vibration healing wave of energy.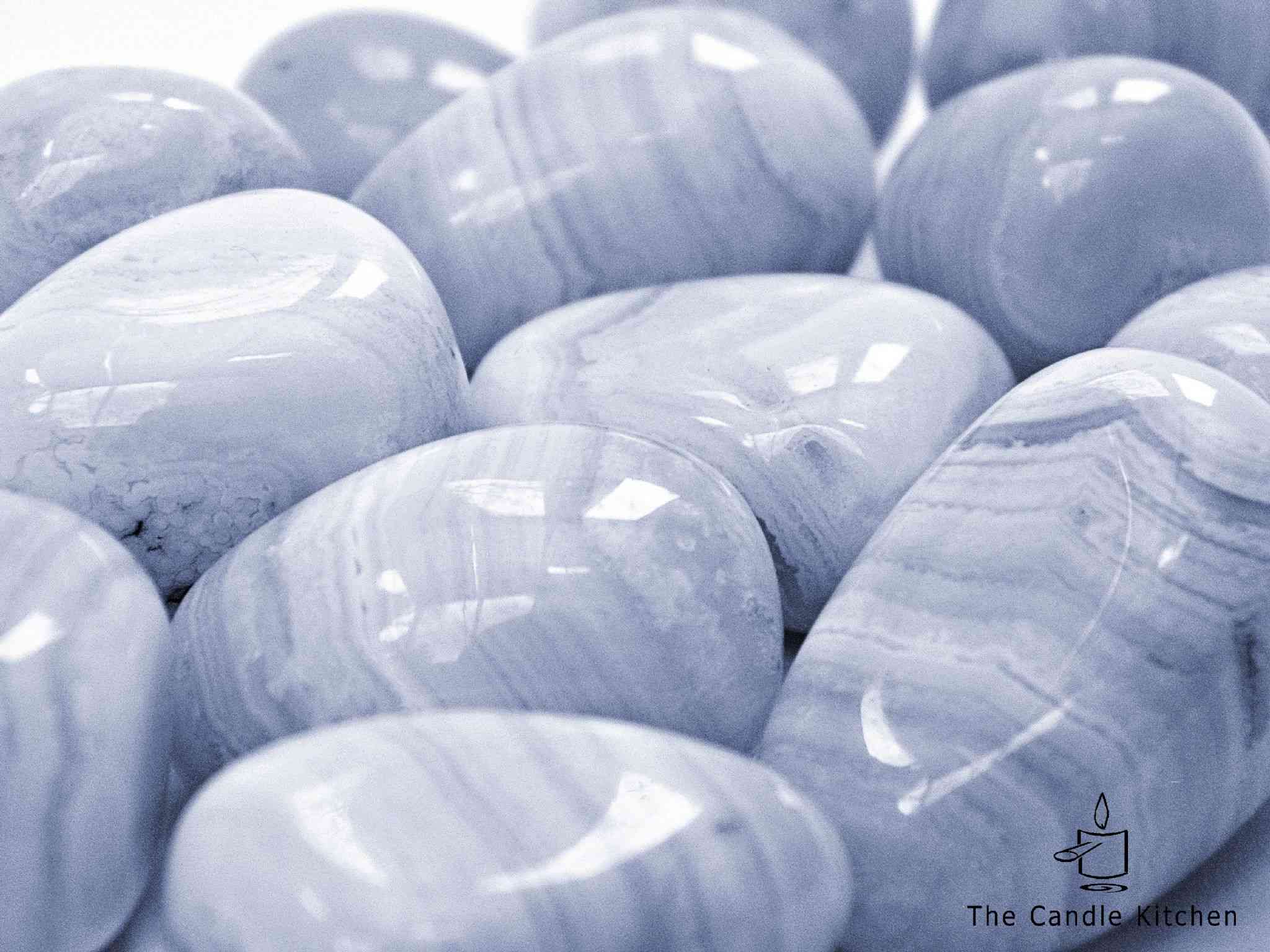 Blue Lace Agate's consciousness of the stone's vibrations bring a peacefulness which is soothing to this energy. If you are looking for a gentler stone that much like rose quartz promotes the feeling of deep peace and calmness to the healing energy that you are working with then this is the stone for you!
This stone particularly works with truth and can be used to unblock blockages within the throat chakra in lieu with communication and unlocking your own inner voice and self-expression stone. This stone is an excellent awareness stone also that will allow people that work with it to think before they speak and to keep the balance between knowing what to say to people or when to keep quiet on certain things that you feel are better left unsaid.
Wearing this stone brings a sense of calm and clarity, much like sodalite and goldstone its a good stone for anxiety and reduces stress, tension. It also is a good stone to have by your side particularly if you are very empathetic and tend to pick up negative emotion.
It enhances the intuition and consciousness of the mind, encouraging motivation and gentle drive in all areas of work. It encourages creativity and inspiration and a positive outlook and attitude to improvement of healing the self. By being a supportive companion it can bring the person a great sense of deeper reflection in times of solitude and also inner peace.